WARNING : This is long but necessary!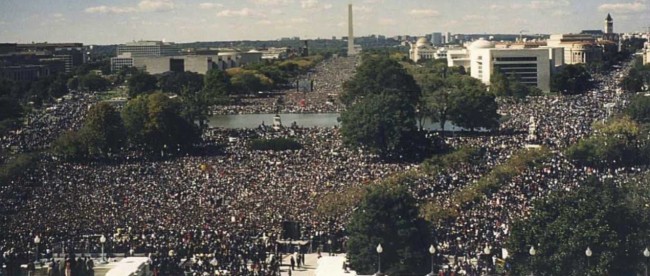 WARNING: This is long but necessary!
[From the Facebook page of Brother Muhammad Abdullah 4 December 2014]
Rain drops hitting some metal object outside my window like a drummer for justice woke me up for Fajr prayer this morning. It stopped as I got up to wash for prayer like an alarm clock from the heavens. Thank you Allah for your signs! After making my salat, my Father's spirit came through me very strong in an unusual way. This is what My Father put on my heart to share with you. I truly believe that what we were given by the guidance of Allah in the Person of Master Fard Muhammad, the Honorable Elijah Muhammad and the Honorable Minister Louis Farrakhan is enough to help save, protect and defend our people from this open declaration of a planned war to slaughter Black people wholesale! There is no political solution! There is no judicial solution coming anytime soon from the U.S. Justice Department!
The ONLY SOLUTION IS A DIVINE SOLUTION BECAUSE GOD WANTS US TO CLEAN UP, UNITE & DO FOR SELF! THIS IS A STATE OF EMERGENCY! YOU ACCEPT IT AND LIVE OR REJECT IT AND DIE! HOW LONG ARE YOU GOING TO WAIT BEFORE IT COMES TO YOUR HOME, YOUR CHILDREN OR FAMILY? WHY SHOULD WE FEAR AND THEY NOT FEAR TOO? WHY SHOULD WE DIE AND THEY NOT DIE TOO? I AM NOT WORRIED ABOUT THEIR CARNAL WEAPONS AND MILITARY MIGHT AGAINST US BECAUSE WE HAVE A GOD THAT IS ANXIOUS TO FIGHT AND DEFEND US TO PROVE THAT HE IS WITH US AND CAN DESTROY THEM IN THE TWINKLING OF AN EYE! I HAVE ABSOLUTELY NO FAITH IN THIS JUSTICE SYSTEM TO GIVE OUR PEOPLE JUSTICE AND NEITHER SHOULD YOU!
I AM ASKING ALL OF THOSE WHO WERE TAUGHT UNDER MY FATHER, THOSE WHO LOVE THE HONORABLE MINISTER LOUIS FARRAKHAN WHERE THE MEDIA IS BEING USED TO CREATE AN ATMOSPHERE TO CALL FOR HIS ARREST AND DEATH (EVEN THOUGH IT WILL HASTEN THEIR OWN DEATH AND DESTRUCTION)! THIS IS NOT HIS TRIAL BUT OUR TRIAL FOR THOSE OF US WHO CLAIM WE FOLLOW HIM! WE HAVE BEEN PREPARED FOR THIS DAY MANY YEARS! WHY NOT ORGANIZE A NATIONAL TASK FORCE FROM COAST TO COAST, BORDER TO BORDER TO STEM THE RISING TIDE OF ORGANIZED POLICE BRUTALITY AND THE GROWING MILITARIZATION OF A POLICE STATE!
EVERY FOI SHOULD BE AT THE VANGUARD OF SAVING OUR PEOPLE! WHAT IS THE DUTY OF A CIVILIZED MAN AND WHAT IS THE PENALTY IN FAILING TO PERFORM THAT DUTY? WHAT IS AT THE ROOT OF OUR DISUNITY? PRIDE, ARROGANCE, ENVY AND JEALOUSY ARE SOME OF THE MAIN CAUSES! SOMEONE MAY BE READING THIS NOW INSTEAD OF SEEING THE TRUTH IN IT, ONE IS PREOCCUPIED WITH 'WHO GAVE HIM AUTHORITY TO SAY THIS? WHO DOES HE THINK HE IS? WHAT IS HIS POSITION?' WE NEED TO SETTLE OUR DIFFERENCES AND STOP BEING DRUNK OF OUR TITLES OR POSITIONS AND TRULY ACCEPT EACH OTHER AS BROTHERS AND SISTERS BEFORE WE GET SLAUGHTERED WHOLESALE IN OUR POSITION AND TITLES!
THERE IS ONLY ONE LEADER IN THE NATION OF ISLAM AND HE IS ETERNAL! HE HAS ONLY ONE REPRESENTATIVE AND ALL OF AS STUDENTS TO EXERCISE WHAT WE KNOW! ARE WE GOING TO WAIT FOR HIM TO LEAD US INTO THE STREETS AGAIN WHEN HE SAID THAT THE MOSQUE, THE CHURCH AND THE MASJID NEED TO BE IN THE STREETS? I AM NOT TALKING ABOUT A BUNCH OF RALLIES OR MARCHES WITH SIGNS AND YELLS TO AN ARROGANT PHARAOH GOVERNMENT THAT GIVES A DEAF EAR AND BLIND EYE TO JUSTICE! WE HAVE ENOUGH MINISTERS, CAPTAINS, LUETENANTS AND FOI PAST/PRESENT ALL OVER THIS COUNTRY WITH BRILLIANT MINDS TO HELP SAVE OUR PEOPLE! IF WE DON'T FIGHT FOR A FUTURE, GOD WILL NOT INTERVENE TO ENSURE THAT WE HAVE A FUTURE!
REMEMBER IF WE HAVE 10,000 UNITED AMONG US THE WORLD WOULD SEE ALLAH MANIFESTED IN US! IN THE MEANTIME HERE ARE SOME POINTS THAT BLACK AMERICA CAN PARTICIPATE!
1. BOYCOTT XMAS! CELEBRATE KWANZA SHOW THEM WHAT A BLACK XMAS LOOKS LIKE! NO DRINKING, GAMBLING, KILLING, PARTYING DURING THE REST OF DECEMBER! WE ARE IN A STATE OF WAR AND WE CAN NOT FIGHT DRUNK, HIGH, PARTIED UP AND WHAT NOT! SOBER UP! CLEAN UP AND ABSTAIN FROM ALL FORMS OF EVIL AND WRONG DOING SO GOD CAN BE WITH YOU AND SPEAK THROUGH YOU!
2. ORGANIZE BLOCK BY BLOCK, NEIGHBORHOOD BY NEIGHBORHOOD, CITY BY CITY, STATE BY STATE AND REGION BY REGION IN CHURCHES, MOSQUES OR MASJIDS, ORGANIZATIONS OR COMMUNITY GROUPS FOR SERVICE MEETINGS, NETWORKING MEETINGS TO ASSIGN WATCH GROUPS TO BE THE EYES AND EARS OR INTELLIGENCE FOR YOUR COMMUNITIES. LEADERS, COORDINATORS, HELPERS AND VARIOUS ORGANIZERS WILL EMERGE BECAUSE GOD WILL INSPIRE THEM TO HELP. 
3. LEARN THE POWER OF BARTERING SERVICES, VOLUNTEERISM AND DO NOTHING SEEKING GAIN! WE HAVE SO MANY PROFESSIONALS AMONG US TO OFFER THEIR TIME, RESOURCES, SKILLS, ETC. WITHOUT MONEY! NO ONE SHOULD BE HUNGRY, NAKED AND OUT OF DOORS WITH UNITY AND LOVE FOR SELF! REMOVE ALL FORMS OF ARROGANCE THAT MAKE US FEEL BETTER THAN THE OTHER AND HELP THE LEAST AMONG US! DEVELOP AN 'ALL OR NOTHING' ATTITUDE! 
4. EVERYONE LEARN SOME FORM OF SELF DEFENSE! REMEMBER SELF DEFENSE IS BEYOND A KICK, BLOCK OR PUNCH! SELF DEFENSE STARTS IN HOW YOU THINK, TALK, WALK, DRESS & TAKE PREVENTATIVE MEASURES! WE HAVE MANY BRILLIANT & QUALIFIED PEOPLE TO HELP US! 
5. WE MUST TAKE OUR MOUTHS OUT OF THE ENEMIES' KITCHEN AND DEVELOP FOOD CO-OPS, CLUBS, FARMERS MARKETS, ETC. & LEARN HOW TO EAT TO LIVE!
6. FINALLY, THIS IS ONE OF THE BIGGEST SACRIFICES BESIDES BOYCOTTING XMAS–BOYCOTT AMERICA'S BIGGEST GAME, THE SUPER BOWL! IF PLAYERS CAN GO ON STRIKE ON SALARY ISSUES, WHY CAN'T THEY GO ON STRIKE FOR JUSTICE ISSUES? DO YOU REALLY FEEL LIKE SPORT & PLAY WHEN THEY ARE KILLING OUR BABIES? REMEMBER IT WAS DURING THE ALL STAR GAME THAT TRAYVON WENT TO THE STORE TO GET SOME ICE TEA AND SKITTLES TO FINISH WATCHING THE GAME BEFORE HE WAS SHOT AND KILLED!! WE HAVE TO MAKE DEMANDS AND SACRIFICES WHICH ARE NOTHING COMPARED TO WHAT OUR ANCESTORS ENDURED! ARE WE THAT SPOILED AND CORRUPTED? 
There're other points and ideas that can be added. But we need to not waste any time! We need to hear from all the real soldiers for Muhammad! PLEASE SHARE IF YOU AGREE AND HELP SPREAD THE WORD!