Response to Cornell Brooks: Joel Spingarn and the NAACP Spy Network
Abdul Arif Muhammad Replying to @CornellWBrooks
INTERGRATION IS A HYPOCRITICAL TRICK
Joel A. Spingarn and the NAACP Spy Network
Mr. Brooks, you talk about Antisemitism is wrong, but is being Anti-Black wrong?
You all revere Mr. Joel A. Spingarn, a Jewish man who was your president for several of the early years of the founding of the NAACP, until at least 1939. However, black people need to know that the NAACP was created with significant involvement by whites and Jews, and during the period of WWI (1914-1918), Mr. Spingarn whom the NAACP's highest medal is named for to this day, was a Major in the U.S. Military, in the Military Intelligence Branch (MIB), of the War Department. Mr. Spingarn spied on black leadership and planned activities of the NAACP and reported it to the MIB.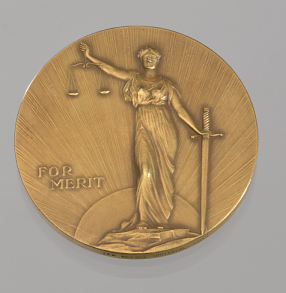 He also presented a plan to the MIB to deal with "Negro Subversion" and the idea of a nationwide counterintelligence network within the black population. In other words, creating black spies, and using the "Black Bourgeoisie" to oppose black liberation movements and independent black economic development. He did all of this while President of the NAACP. This is why the NAACP opposed Booker T. Washington and Marcus Garvey. Your remarks follow this same pattern with your attempt to repudiate the Honorable Minister Louis Farrakhan.
But, this deceitful trick will not work today. We pray the NAACP today will not allow itself to be used in this manner against the self-interests of Black people and our desire for Freedom, Justice and Equality, and separation from our Enemies.

---
Bro. Abdul Arif Muhammad is the General Counsel of the Nation of Islam. His original Facebook post is here: https://www.facebook.com/arifmuhammadgc/posts/10213350535490940.
---
For more on the NAACP, visit:
<https://noirg.org/articles/should-your-best-friends-spy-on-you-%E2%80%A8the-naacp-and-joel-e-spingarn/>
<https://noirg.org/articles/farrakhan-exposes-white-liberal-as-the-black-enemy/>
<https://noirg.org/articles/the-naacp-and-non-economic-liberalism/>
<https://noirg.org/articles/what-do-we-do-about-the-%E2%80%A8unrelenting-jewish-hate-pt-2/>