Jewish Forward Takes on Leo Frank Mythology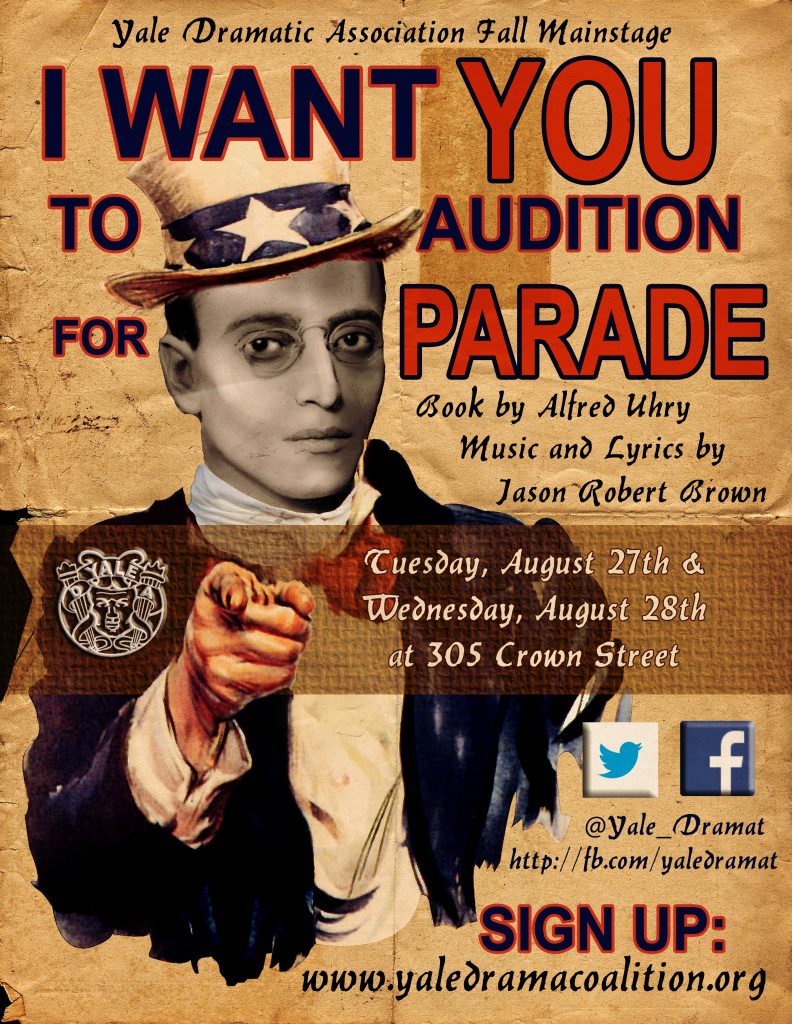 HOW JEWISH PROPAGANDA BECOMES HISTORICAL "FACT"
Ms. Aimee Levitt's recent article in the Forward asks the provocative question, "Was Leo Frank A Case Of Jews Playing The Jew Card?"
The Forward is responding to a series of three articles by the Nation of Islam Research Group questioning the authenticity of the Alfred Uhry musical Parade, which has been performed in theaters across America. Blacks would know Uhry as the writer of the insulting uncle tom drama Driving Miss Daisy. Parade is based on the alleged anti-Semitic prosecution of Atlanta B'nai B'rith president Leo Frank for the murder of Mary Phagan, a 13-year-old gentile girl who worked at the factory that Frank managed. Frank was lynched in 1915, and his case is considered the worst incident of anti-Semitism in American history. Mr. Uhry's play Parade promotes the idea that Frank was innocent of the murder and that a Black man named James Conley was the real assailant, who then schemed with Georgia authorities to persecute "the Jew."
A new book by the Nation of Islam titled The Secret Relationship Between Blacks and Jews, Vol. 3—the first book about the case written by Black scholars—compellingly argues that a true analysis of the evidence shows that Frank was in fact guilty and that Jewish leaders know this but are exploiting the case to claim a victimhood in America for their own political advantage. Thus, Uhry's musical Parade is a flagrant example of Jews playing the "Jew Card."

To Ms. Levitt's credit she has consulted two Jewish scholars who have written books on the case: Dr. Jeffrey Melnick and journalist Steven Oney, the latter being the Anti-Defamation League's resident expert on the case. Inexplicably, Levitt chose to avoid any of the points presented in the three articles that prove that Parade is far more propaganda than fact. The articles can be found at the following links: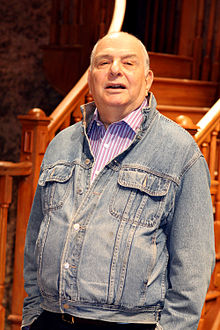 LEO FRANK: HAVE YOU EVER SMELLED A NEGRO?
https://noirg.org/articles/leo-frank-have-you-ever-smelled-a-negro/
JEWISH PLAY PARADE HAS BLACK ACTORS TELLING WHITE LIES
https://noirg.org/articles/the-musical-parade-corrupts-black-jewish-history/
LEO FRANK AND PARADE: A JEWISH FAIRY TALE GONE BAD
https://noirg.org/articles/leo-frank-and-parade-a-jewish-fairy-tale-gone-bad/
In the Forward article, Dr. Melnick begins his comments with a surprising admission: "I'm clearly in a strange position of agreeing with a lot of what the Nation of Islam has to say…" In fact, Melnick was asked directly in 2010 whether he felt Frank was really guilty. He answered, "I studied all I could and I can't figure it out still." Steve Oney's 2003 book on the Frank case has the distinction of being probably the only book written in the 21st century that still uses the words "Negro" and "Negress" throughout its pages to refer to Black people. In 2013 Oney wrote: "I think there was a reasonable case against Leo Frank." Those statements by Ms. Levitt's scholars effectively throw into question the claim that Frank's ordeal was based on "anti-Semitism" and not the damning evidence found at the scene of that horrific crime.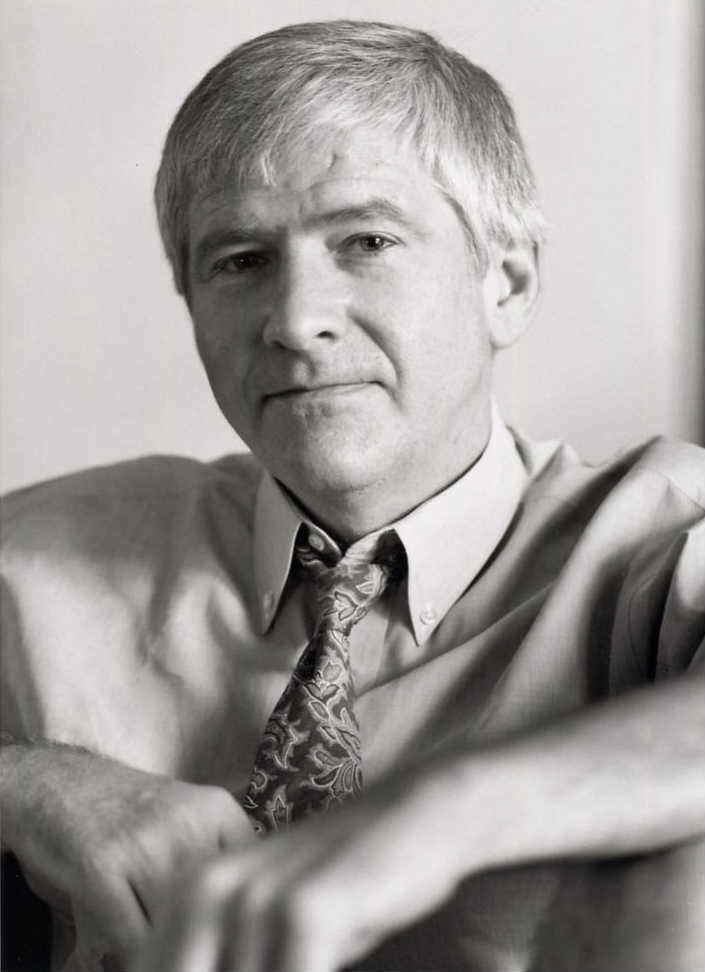 Levitt's article is titled "Musical Sparks Fresh Tensions With Blacks Over Infamous Leo Frank Case." But the "tensions" Ms. Levitt refers to are not even between Blacks and Jews—they are between the Jewish ADL and their own expert on the case, Steve Oney. Levitt can today find on the ADL's own website the claim that a violent anti-Semitic mob gathered outside the Atlanta courtroom chanting, "Hang the Jew, Hang the Jew." Scores of Jewish authorities, including Alan Dershowitz and ADL leaders Abraham Foxman and Jonathan Greenblatt, have promoted this claim as proof of anti-Jewish bigotry. But Oney told the Jewish Journal:
"It didn't happen….Jews were accepted in the city, and the record does not substantiate subsequent reports that the crowd outside the courtroom shouted at the jurors: 'Hang the Jew or we'll hang you.'"
Of the men who lynched Frank, Oney writes that they "were motivated by neither bloodlust nor anti-Semitism." Ms. Levitt might care to referee that serious internecine conflict amongst Jews.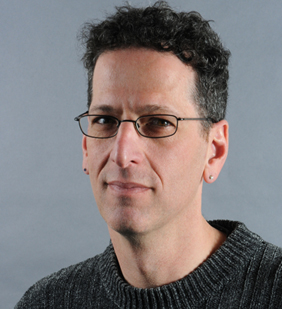 Levitt accurately points out that her paper's own founder, Abraham Cahan, went to Atlanta in 1913 to interview Frank in jail. She should have revealed that Cahan quoted Frank himself:
"Anti-Semitism is absolutely not the reason for this libel [murder conviction] that has been framed against me. It isn't the source nor the result of this sad story."
Frank's wife Lucille, according to Cahan, "supported her husband's claim."
So where does this leave those involved in the production of Alfred Uhry's Parade?
Jews, of course, are welcome to promote any mythology about themselves that they care to. That's why they set up Hollywood. But Black actors should seriously consider whether they still want to be Driving Miss Daisy for Alfred Uhry, promoting anti-Black bigotry in the form of entertainment. Whilst Steve Oney has dismantled the core of the "anti-Semitism" charge, it CAN NOT be refuted that Leo Frank and his Jewish defenders launched one of the most racist trial defenses in American history—and that is the central argument in The Secret Relationship Between Blacks and Jews, Vol. 3.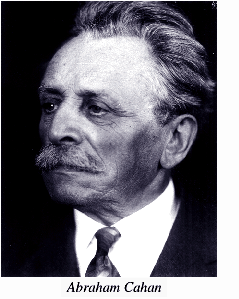 Should Blacks ignore the fact that agents working for Leo Frank planted a bloody shirt at the home of a Black man named Newt Lee, in an attempt to frame him for the murder of Mary Phagan? Should we ignore that the main argument of Frank's trial defense was that he could not have done it because murder is a "negro crime"? In open court his attorneys made such statements as "Don't you know a nigger never had sausage on the table without eating it?" The Jewish defendant himself, now promoted as a civil rights icon, referred to Blacks as "niggers" without reservation. Dozens of young women testified that Frank harassed them on the job seeking sexual favors. He used the labor of gentile children and worked them long hours, whilst Atlanta's Jewish children were attending the best schools in the city; and his factory jobs were segregated by race, with a "negro toilet" in the basement.
Should not Parade actors know that both of Frank's hired private detectives concluded that Frank was guilty? Should the Parade audience be informed that according to the ADL, there were five Jewish members of the grand jury who voted to indict Frank for murder? Should they know that Frank's main supporter Albert Lasker said that Frank "impressed us as a sexual pervert…"? And though he spent nearly $3 million in today's dollars on Frank's behalf, should not Jews be apprised that Lasker privately expressed serious doubts about Frank's innocence? Should Jewish people who suffered under Hitler know that Frank's main appeals attorney, Louis Marshall, was also the "main legal advisor" for the eugenics movement's American Breeders Association?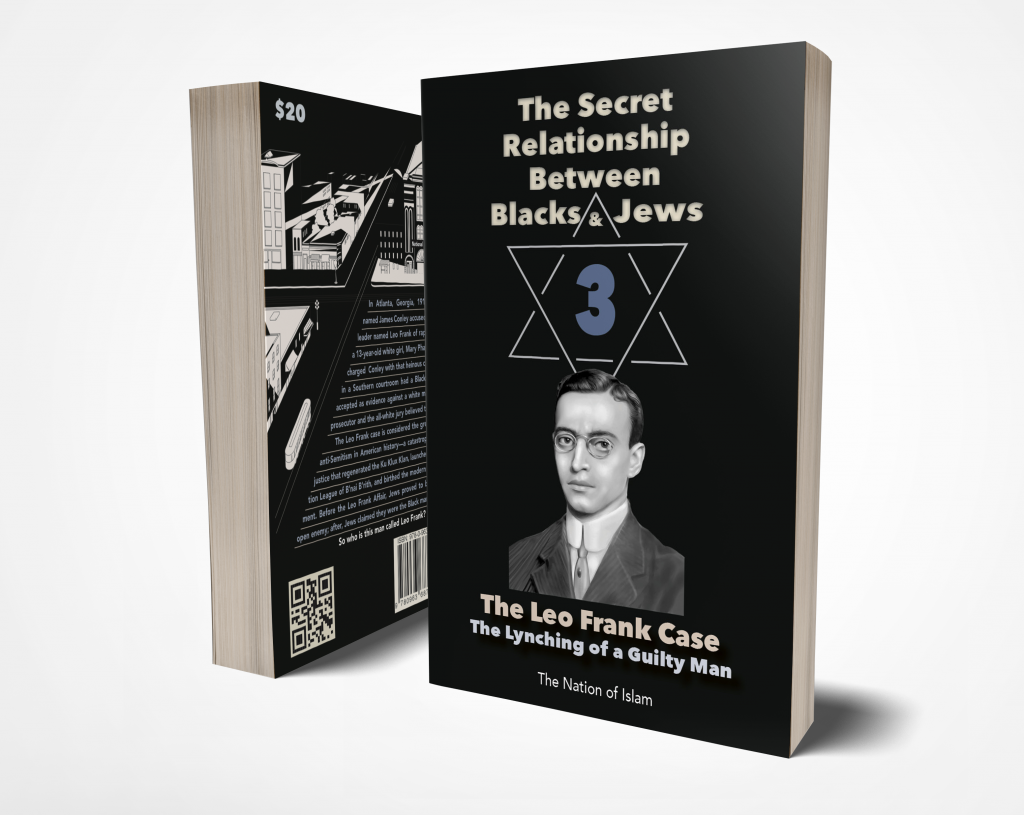 All this and much more is revealed in the 536-page Nation of Islam book, and backed by 1,227 footnotes.

Blacks must be made aware that the Leo Frank case has been used as a ploy to hide a much uglier Black–Jewish truth. Brandeis professor of Jewish studies Jonathan Sarna recently confirmed that before the Leo Frank case, Jews had no history of being oppressed in America. Dr. Sarna wrote that if the United States "has not been utter heaven for Jews, it has been as far from hell as Jews in the Diaspora have ever known." The fact is that Jews in America have a long history of making America a hell for Blacks. Dr. Abraham Peck, at the American Jewish Archives, was unmistakably clear:
"The first two centuries of the Black–Jewish encounter in America were highlighted by a fairly extensive record of Jewish slave-holding. Indeed, during the colonial period, in the small Jewish community of the time, almost every Jewish household of any form, North or South, possessed at least one slave."
The Jewish Encyclopedia reveals the surprising fact that
"[T]he cotton-plantations in many parts of the South were wholly in the hands of the Jews, and as a consequence slavery found its advocates among them."

By the 20th century, Jews badly needed major racial damage control—and so the Leo Frank Myth was born. For a full century Jews have used their immense media power to make Leo Frank the victim of the Mary Phagan Murder Case. And the strategic promotion of this boldfaced "anti-Semitism" lie is the only reason the public believes the Jewish people have been an oppressed minority in America, "just like the Blacks." But, unacceptably, their 100-year Jewish spin on this tragic murder case is at the expense of Black people.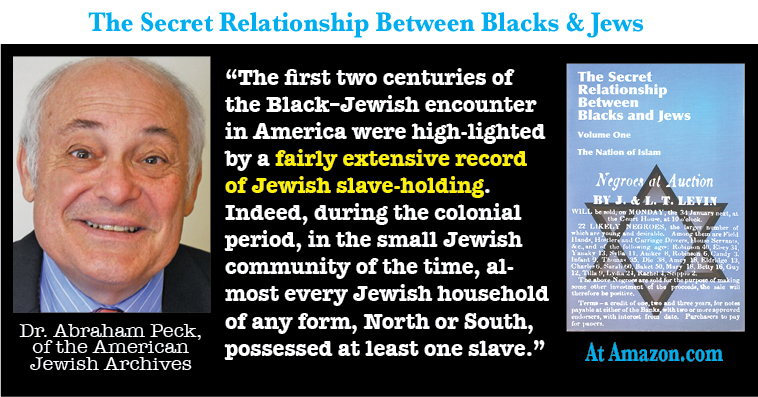 Alfred Uhry's Parade is the main vehicle for this pernicious Jewish propaganda. Relatively few people will actually have attended its recent performance in Chicago, but the dozen articles it spawned in the major and minor Chicago press and beyond will serve to spread the myth of Jewish victimhood much, much further. And, along with that, they will spread the falsehood that Leo Frank was lynched for a murder committed by a Black man. Thus Uhry promotes the myth of a "Black anti-Semite" as the source of all American Jewish woes.
The Birth of a Nation, the first Hollywood blockbuster, was also a Ku Klux Klan recruitment film. So rotten were its Black caricatures that white actors in burnt cork blackface had to play some "negro" parts. Black actors must now see Parade in the very same way. Let Jews promote a racist myth as actual history—that is their prerogative. Black participation in our own degradation for a Jewish P.R. campaign is simply a disgrace.
Alfred Uhry probably didn't mean to be so apt when he was asked by an interviewer, "What do you hope people will bring away from this musical?"
If people are touched, I've done my job. This is risky. Sometimes I think, "OK, this time they're going to catch me, I have no talent, they're going to nail me for the fraud I am."
Exactly.