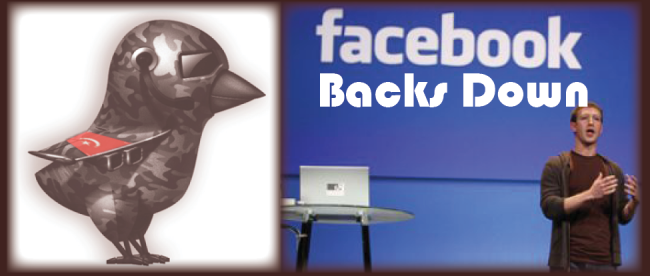 Nation of Islam Research Group Sends Love, Honor, Respect to Our Supporters who fought back against Facebook's politically motivated attack! Social Media has become the Voice of Truth among the people, and we have been honored to serve our people, by Allah's grace and permission, under the divine guidance and direction of The Honorable Minister Louis FARRAKHAN. He has taught us to be bold and uncompromising in the cause of TRUTH and to fight our enemies with intelligence and truth. 
The MIGHTY, MIGHTY Farrakhan Twitter Army, under the masterly direction of Bro. Jesse Muhammad, put full-force pressure on Facebook. The MANY friends of NOIRG stood strong to force Facebook to release our page, like Bro. Ridgely Mu'min Muhammad, Bro. Joe DeAngelo, Bro. Ilia Rashad Muhammad, Bro. Demetric Muhammad, just to name a few of the many who showed support. 
Make no mistake about it, the Saviours' Day 2017 program in Detroit, which exposed the REAL perpetrators of 9/11 and false-flag terrorism, SHOOK THE SYNAGOGUE OF SATAN to its very core. ISRAEL & THE WAR ON ISLAM [https://www.noi.org/911revisited/] was attended by 4,000 in Cobo Hall and many more via live-stream. It was the largest event in the 9/11 Truth Movement EVER. It presented IRREFUTABLE evidence that Israel is the perpetrator of 9/11—not MUSLIMS—and that FACT MUST be exposed. Facebook's locking the NOI Research Group page is a DIRECT reaction to that damning expose'.
WE THANK ALLAH FOR YOU, Brothers & Sisters, FOR YOUR STRENGTH, LOVE, and SUPPORT!